Call for an appointment: 613 825-9393
A healthy smile can last a lifetime
Our philosophy is to provide quality dental care in a trusting and respectful environment.

We are committed to building a lasting relationship with you and your family and we believe that your dental care should be comprehensive, with outstanding customer service and warmth that sets our office apart from others.

From your first visit at our office you will be treated like a friend and our dental team will work hard to assist you with any concerns, to ensure your comfort and to make sure your experience is a pleasant one.

We hope to gain your trust and respect by providing excellent patient care.

Contact us today and learn how we can help you.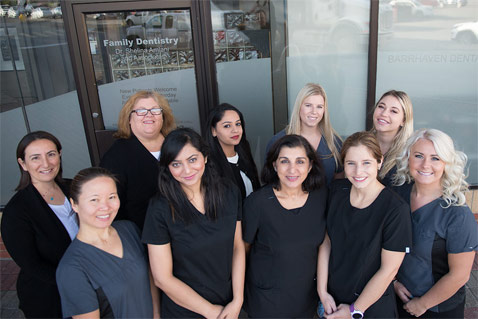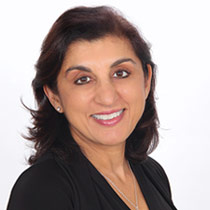 Dr. Shelina Amlani
Dentist
Since the opening of Barrhaven Dental Care in 1996, Dr. Amlani has enjoyed providing dental care to the families of Barrhaven.
After graduating from McGill University in 1985 with a Bachelor of Science in Physiology, Dr. Amlani attended Case Western University in Cleveland, Ohio where she completed her Doctor of Dental Surgery degree in 1989, followed by a residency at Mount Sinai Hospital in Toronto.
Dr. Amlani keeps current with new technologies and procedures and has completed numerous continuing education courses involving preventative, restorative, cosmetic, orthodontics, implants, oral pathology and conscious sedation. She is an active member of the Royal College of Dental Surgeons of Ontario, the Canadian and Ontario Dental Associations and the Ottawa Dental Society.
Over the years, Dr. Amlani and the team of professionals at Barrhaven Dental Care have built a solid reputation of integrity and trust.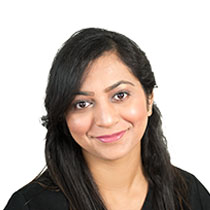 Dr. Namrata Arora
Dentist
Dr. Namrata Arora attained her Doctor of Dental Surgery degree from Schulich School of Dentistry, University of Western Ontario, in 2018. Prior to this, Dr. Arora completed a Bachelor of Dental Surgery degree in 2011 from India, where she practiced prior to moving to Canada in 2013. Additionally, she has a Master of Business Administration (MBA) degree with specialization in Health Care Services. Providing the very best of dental care to her patients in a comforting environment is very important to Dr Arora. With her friendly demeanor and infectious laugh, you might very well forget you're at the dentist's office.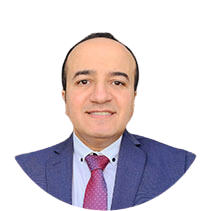 Dr. Anton Benjameen
Dentist
Dr. Anton Benjameen (Dr.Ben) is joining our community with 20 years of dental experience, and his main interests are root canals and surgery. He had just moved to Ottawa from Kitchener with his family and decided to move to Ottawa City with his wife and three kids, two girls and one boy. Before they start school, Dr. Ben enjoys hiking, playing chess, and spending time with family, exploring new technology And new dental techniques.
Dr. Ben speaks English, Arabic and basic French

Dr. Simarpreet Narang
Dentist
Dr. Simarpreet Narang (Sam) graduated from BFUHS (India) with a Bachelor of Dental Surgery degree in 2013. In 2019, he successfully completed his NDEB Equivalency and obtained his Canadian Dental license. Dr. Sam is a registered member of the Royal College of Dental Surgeons Ontario (RCDSO) and is a member of the following organizations: Canada Dental Association, Ontario Dental Association, and Ottawa Dental Society.
Dr. Sam has participated in countless continuing education courses to provide his patients with the best and most up-to-date Dental care. For adults and children, he offers a range of dental services, including but not limited to root canal treatments, restorative dentistry/fillings, teeth extractions, crowns/bridges, dentures, and conscious inhalational sedation. Dr. Sam comes with considerable experience in Pediatric and Geriatric Dentistry.
"Do what you love and love what you do…" – This is what defines Dr. Sam. He is a compassionate and dedicated dentist who strives to build a strong relationship with his patients being well-informed to ensure they have a high quality, comfortable and pain-free dental experience. He takes the time to listen to patient's concerns while providing them with the knowledge to make an informed decision about their course of treatment. When you're with him, you'll be able to share concerns openly and ask questions, and he'll guide you through the treatment process and aims to reduce dental anxiety in adults and children alike.
Dr. Sam advocates preventive dentistry along with early detection of problems, strongly emphasizes saving the natural tooth structure, and provides his patients with the most aesthetic and functional treatments. He treats every patient as if they were his family member or friend.
Outside the clinic, he enjoys going for nature walks, listening to music, and spending time with his family. He enjoys couch time on rainy days and catching up on his favourite shows and movies. Dr. Sam looks forward to interacting with you and leaving you with a gigantic smile.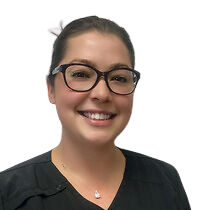 Lisa
Office Manager
Lisa joined the Barrhaven Dental Care team in October 2019. Her nearly fifteen-year long career in customer service and management has given her the skills she needs to make sure every patient gets the upmost care. She has a passion for helping others and loves to go above and beyond to ensure each visit to our clinic is memorable. She leads by example and sets high standards for herself and the entire team.
Lisa was born and raised in Ottawa. She loves to spend time with her family, friends, and her dog. During her spare time, she loves being outdoors or at the cottage. Lisa could not be happier to have the privilege to be part of such an amazing hardworking team!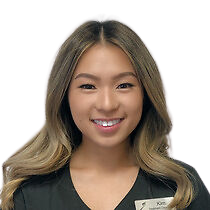 Kim N.
Treatment Coordinator
Kim joined the Barrhaven Dental Care Team in June 2020. She provides reception and administrative support while using her extensive experience of putting the needs of others first. This has allowed Kim to become a well-rounded individual who is both passionate and dedicated to our patients.
Kim enjoys the rewarding feeling of welcoming new patients as well as existing patients to ensure they receive the utmost care at Barrhaven Dental Care. Outside of the office Kim is a mom to one little girl. She loves staying active and spending time with family and friends.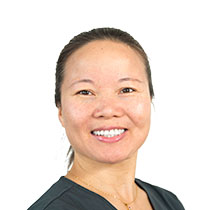 Feng
Certified Dental Assistant Level 2
Feng, originally from China, graduated from nursing from Jiangmen Medical School and worked as a nurse in China for 5 years prior to moving to Canada 19 years ago. Coming from a health care background, she made a lateral move into the dental field, graduating from the dental assistant program at CDI College in 2003. She has not looked back since and thoroughly enjoys working as part of a team. Her primary focus is caring for patients and making sure they are comfortable.
In her free time, Feng loves to spend time and cook for her family, travel and play with the family puppy, Bella.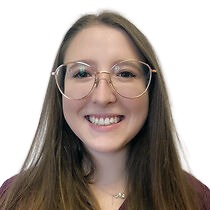 Brianna
Dental Assistant
Brianna joined Barrhaven Dental Care in 2019. She studied Dental assisting at Algonquin College graduating with honours. She enjoys taking on new challenges, adventures, and opportunities to develop her skills. Brianna is a powerful force in the workplace and uses her positive attitude and contagious smile to bring an upbeat aura to the office.
She is an avid traveler and enjoys the great outdoors. She is looking forward to continuing her education as a dental assistant learning the latest procedures and techniques in dentistry.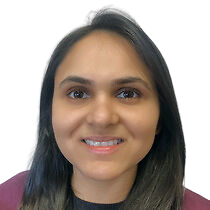 Krupali
Registered Dental Hygienist
Krupali is a Registered Dental Hygienist who has just joined Dr. Amlani's wonderful team in February 2021. Krupali started her career in dental in 2015 after graduating with honours from Karnavati School of Dentistry as a general Dentist in India. Having has the opportunity to move to Canada, she went back to school in Canada to become a Dental Hygienist and graduated from The Canadian National Institute of Health. When working with patients, Krupali holds herself to high standards and is always looking to educate her patients while keeping them feel comfortable.
Outside of work, Krupali loves travelling, cooking vegetarian meals and spending time with loved ones.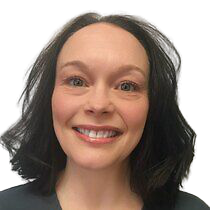 Kim R.
Registered Dental Hygienist
Kim is a Registered Dental Hygienist who joined our team in October 2020. Kim began her dental hygiene career in Belleville after graduating from Maxwell College. Kim moved to Ottawa with her husband and son in 2011. She has a passion for people, and it shines through in her excellent patient care and treatment. She provides quality care in a gentle and comfortable manner.
During her spare time, she enjoys time with her family and dogs, good for and travel. Kim always has a smiling face to greet you and look forward to welcoming new and existing patients.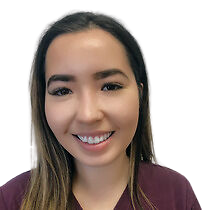 Michelle
Registered Dental Hygienist
Michelle is a Registered Dental Hygienist who has been a part of the Barrhaven Dental Care's wonderful team since August 2019. Michelle started her career in dental in 2015 after graduating with honours from Keyin Colleges Level Two Dental Assisting Program in St. John's, Newfoundland. Having the opportunity to go back to school to become a Dental Hygienist was something that Michelle worked hard for and graduated from The Canadian National Institute of Health with honours in 2019 and has been loving her career choice ever since.
Michelle enjoys camping and being outdoors, reading, and has a knack for painting.