Call for an appointment: 613 825-9393
A healthy smile can last a lifetime
Our philosophy is to provide quality dental care in a trusting and respectful environment.

We are committed to building a lasting relationship with you and your family and we believe that your dental care should be comprehensive, with outstanding customer service and warmth that sets our office apart from others.

From your first visit at our office you will be treated like a friend and our dental team will work hard to assist you with any concerns, to ensure your comfort and to make sure your experience is a pleasant one.

We hope to gain your trust and respect by providing excellent patient care.

Contact us today and learn how we can help you.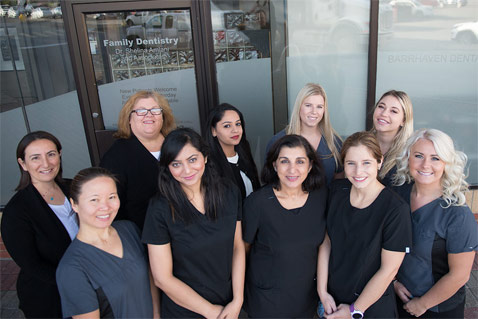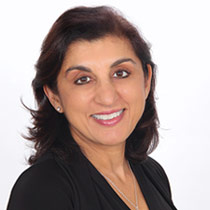 Dr. Shelina Amlani
Dentist
Since the opening of Barrhaven Dental Care in 1996, Dr. Amlani has enjoyed providing dental care to the families of Barrhaven.
After graduating from McGill University in 1985 with a Bachelor of Science in Physiology, Dr. Amlani attended Case Western University in Cleveland, Ohio where she completed her Doctor of Dental Surgery degree in 1989, followed by a residency at Mount Sinai Hospital in Toronto.
Dr. Amlani keeps current with new technologies and procedures and has completed numerous continuing education courses involving preventative, restorative, cosmetic, orthodontics, implants, oral pathology and conscious sedation. She is an active member of the Royal College of Dental Surgeons of Ontario, the Canadian and Ontario Dental Associations and the Ottawa Dental Society.
Over the years, Dr. Amlani and the team of professionals at Barrhaven Dental Care have built a solid reputation of integrity and trust.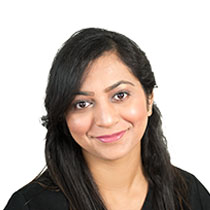 Dr. Namrata Arora
Dentist
Dr. Namrata Arora attained her Doctor of Dental Surgery degree from Schulich School of Dentistry, University of Western Ontario, in 2018. Prior to this, Dr. Arora completed a Bachelor of Dental Surgery degree in 2011 from India, where she practiced prior to moving to Canada in 2013. Additionally, she has a Master of Business Administration (MBA) degree with specialization in Health Care Services. Providing the very best of dental care to her patients in a comforting environment is very important to Dr Arora. With her friendly demeanor and infectious laugh, you might very well forget you're at the dentist's office.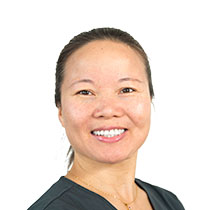 Feng
Certified Dental Assistant Level 2
Feng, originally from China, graduated from nursing from Jiangmen Medical School and worked as a nurse in China for 5 years prior to moving to Canada 19 years ago. Coming from a health care background, she made a lateral move into the dental field, graduating from the dental assistant program at CDI College in 2003. She has not looked back since and thoroughly enjoys working as part of a team. Her primary focus is caring for patients and making sure they are comfortable.
In her free time, Feng loves to spend time and cook for her family, travel and play with the family puppy, Bella.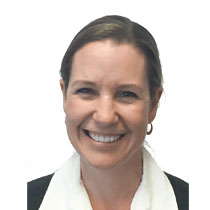 Cari
Treatment Coordinator
Cari, born and raised in the west end of Ottawa, graduated from the dental assisting program from Career Canada College. She decided to stay home while her children were younger. Five years ago, Cari made a come back to the dental field. She has joined the team at Barrhaven Dental Care almost one year ago as a receptionist and treatment coordinator. You will see her bright, white, welcoming smile as you come through the front door. Our elderly patients always stay for a while to chat with her. During the holiday seasons, Cari spends quality time with family out east by the ocean.